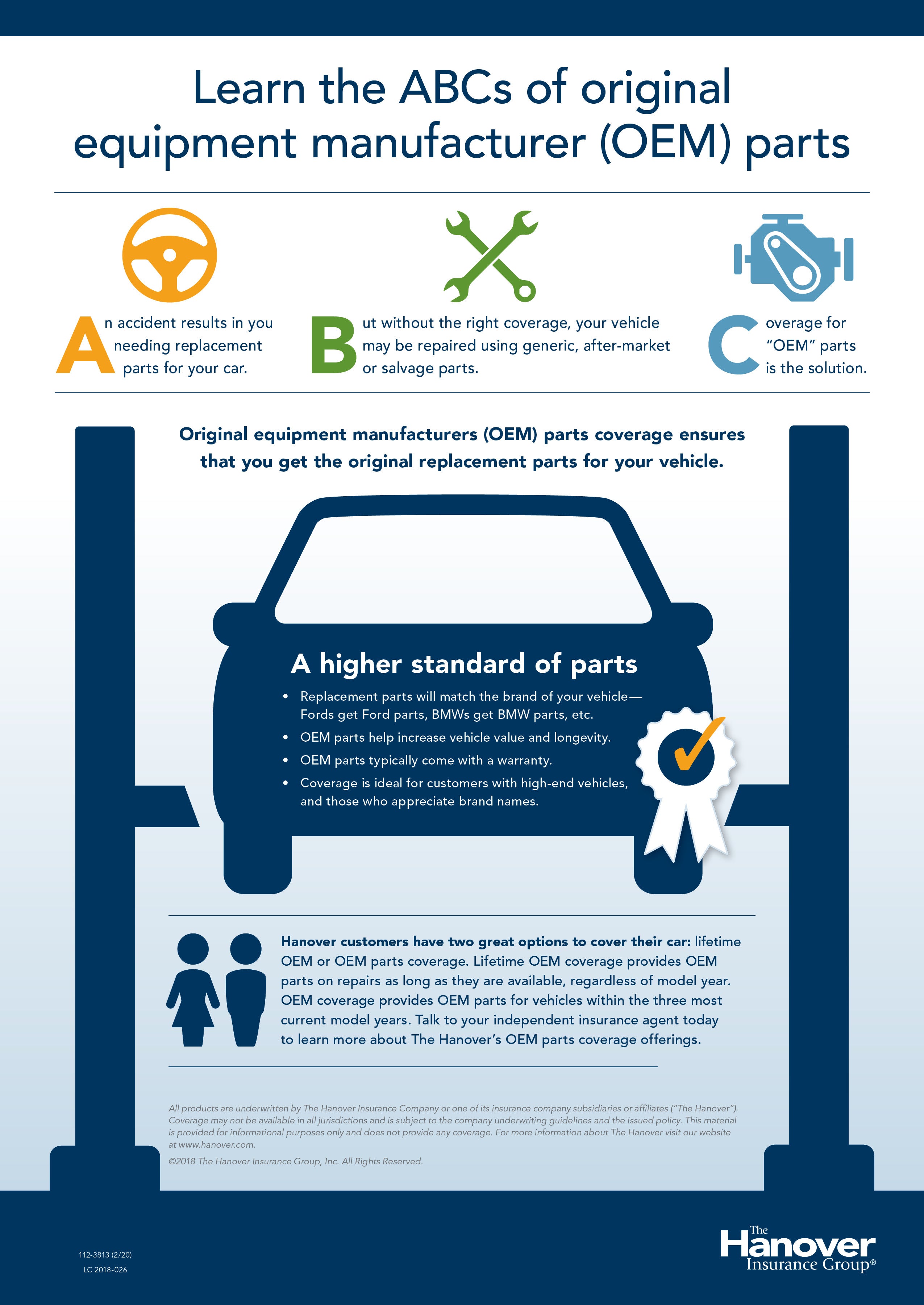 Infographic transcript

Learn the ABCs of original equipment manufacturer (OEM) parts

An accident results in you needing replacement parts for your car.
But without the right coverage, your vehicle may be repaired using generic, after-market or salvage parts.
Coverage for "OEM" parts is the solution.

Original equipment manufacturers (OEM) parts coverage ensures that you get the original replacement parts for your vehicle.

A higher standard of parts

Replacement parts will match the brand of your vehicle — Fords get Ford parts, BMWs get BMW parts, etc.
OEM parts help increase vehicle value and longevity.
OEM parts typically come with a warranty.
Coverage is ideal for customers with high-end vehicles, and those who appreciate brand names.

Hanover customers have two great options to cover their car: lifetime OEM or OEM parts coverage. Lifetime OEM coverage provides OEM parts on repairs as long as they are available, regardless of model year. OEM coverage provides OEM parts for vehicles within the three most current model years. Talk to your independent insurance agent today to learn more about The Hanover's OEM parts coverage offerings.