Workstation ergonomics illustration
Workstation ergonomics illustration
Workstation ergonomics illustration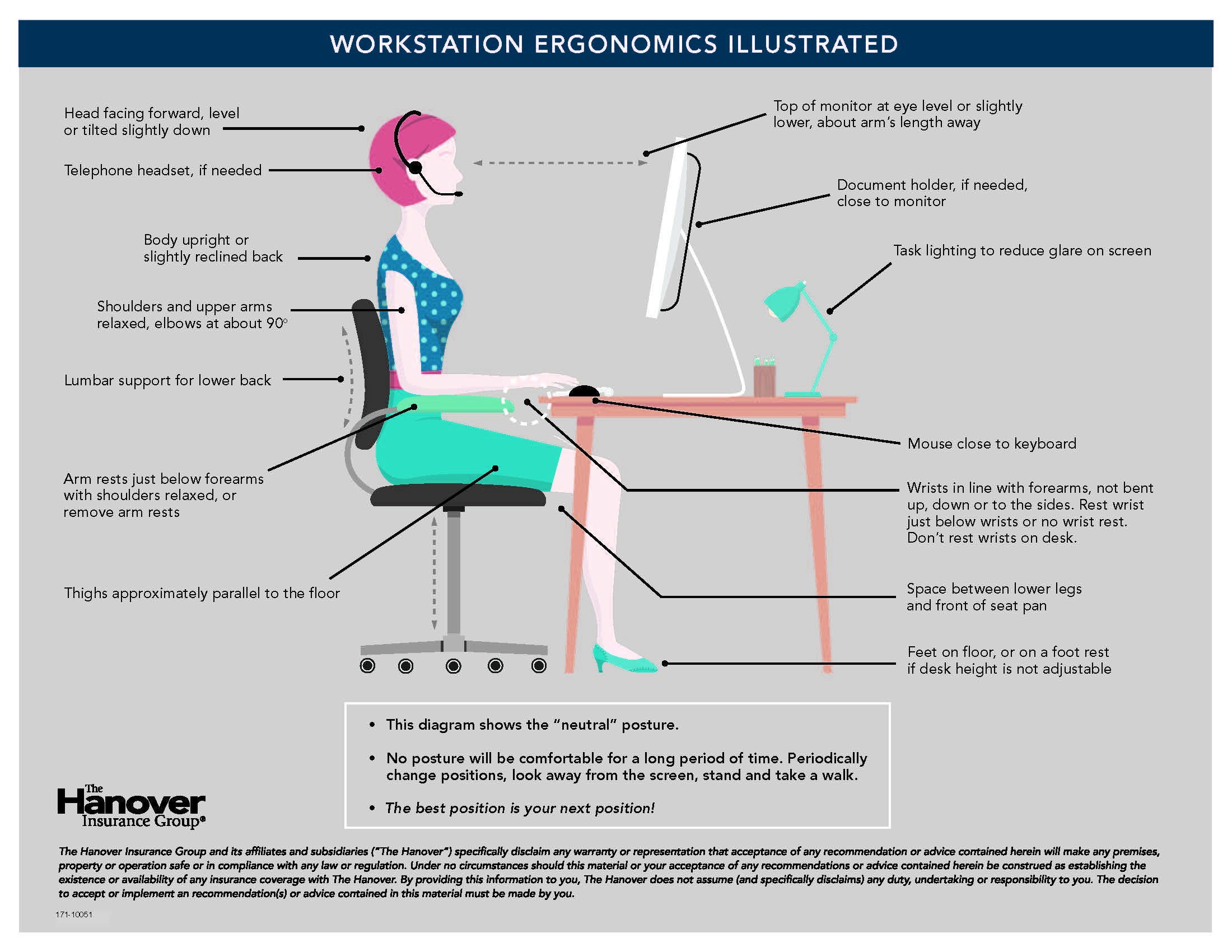 Infographic transcript

Workstation ergonomics illustrated

Head facing forward, level or tilted slightly down
Top of monitor at eye level or slightly lower, about arm's length away
Telephone headset, if needed
Body upright or slightly reclined back
Shoulders and upper arms relaxed, elbows at about 90o
Document holder, if needed, close to monitor
Task lighting to reduce glare on screen
Lumbar support for lower back
Arm rests just below forearms with shoulders relaxed, or remove arm rests
Thighs approximately parallel to the floor
Mouse close to keyboard
Wrists in line with forearms, not bent up, down or to the sides
Rest wrist just below wrists or no wrist rest
Space between lower legs and front of seat pan
Feet on floor, or on a foot rest if desk height is not adjustable
This diagram shows the "neutral" posture. No posture will be comfortable for a long period of time. Periodically change positions, look away from the screen, stand and take a walk. The best position is your next position!
Workstation ergonomics illustration