---
---
---
---
Increasingly, wholesale businesses are turning to telematics to help them monitor driver behavior – and reduce accidents, incidents and liabilities involving their fleet. Independent insurance agents that work with wholesalers and other clients who manage commercial fleets, can add value by facilitating the implementation of a telematics program.
Article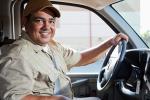 ---
Screening volunteers is mission critical
While volunteers extend the reach and capacity of a human services organization, they also create additional risks. See how agents can provide an insurance solution that includes complimentary access to risk analysis, training resources and discounts with vendor partners.
Article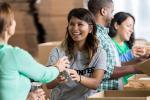 ---