---
---
Meet Dave. Like one in 10 Americans, he owns a boat. Dave and his family spend an average of 14 weekends on the water. Like 95 percent of recreational boat owners, his craft is less than 26' long. He understands not only the capabilities of his vessel, but his piloting and navigating skills, as well.
Article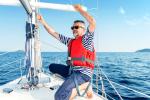 ---
Report your claim to The Hanover.
---
No log-in required. Select and complete the appropriate web form.
---
Got 60 seconds? Watch these videos to better understand what to expect after you report a claim. We'll be with you every step of the way to provide the expertise, guidance and tools to make things as easy as possible for you and your family or business.
---
The Hanover's products are offered in almost all 50 states. Locate any of The Hanover's regional offices by state.
---
---
---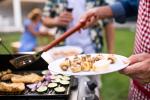 ---
---
---
---
---
---
---
---
We are deeply committed to managing our business and our facilities in an environmentally responsible way. Through investments in green technology, energy efficiency and other programs, we conserve natural resources and reduce waste.
---
As a dynamic and growing property and casualty insurance company, we strive to foster an innovative and collaborative environment where the contributions of all individuals are respected and valued and where employees can gain new experiences and grow their careers.
---
---