---
---
---
---
---
---
---
---
---
---
---
---
---
---
Our mission, vision and values
Over the course of our 160 year history, we have established one of the longest and proudest records in the industry, consistently delivering on our promises to protect businesses and individuals.
---
---
Report your claim to The Hanover.
---
No log-in required. Select and complete the appropriate web form.
---
---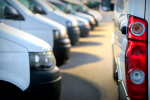 ---