When it comes to the unique challenges faced by human services organizations, Hanover Risk Solutions has some unique solutions.
At The Hanover, we know that human services organizations, both for-profit and non-profit, are often stretched thin when it comes to both time and money. With that in mind, our Risk Solutions experts have developed services that will support your mission without overwhelming either your staff or budget. Whether it's through providing training in abuse prevention, pinpointing the unique needs of transporting special needs passengers, or helping you be prepared when disaster strikes, our team is committed to helping you meet your mission.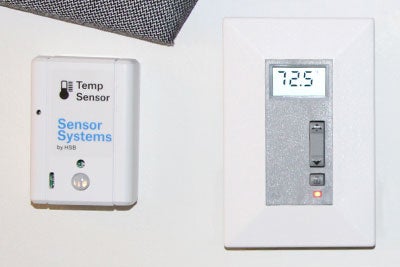 Sensor solutions
Sensor solutions
HSB's IoT Sensors for Business can help protect your property from moisture damage, 24/7, with an easy-to-install system that monitors temperatures and moisture to help pinpoint problems before they destroy property. Sensor kits tailored to your business provide alerts using cellular technology. Sign in to our Partners page for more details.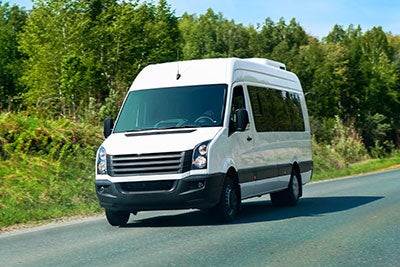 Safe Driving Decisions Series
Safe Driving Decisions Series
The Hanover Safe Driving Decisions Series presents three modules with real-life scenarios to help those who are responsible for the safe transport of others to reflect on their driving decisions and how they affect those they transport, the families of those passengers, their co-workers, the organization and management.
Setting the stage for an abuse-free organization
Setting the stage for an abuse-free organization
Protecting clients and staff from abuse should be a top priority. The process for screening staff involves everyone in your organization. Hanover's resources can help you with the delicate task of screening staff to minimize the risk of abuse and protect everyone involved in your mission.
No matter what the challenge, Hanover Risk Solutions can provide your organization with the resources to help make your workplace safer and keep your services available to the people who need them.
We've partnered with industry associates to offer products, services and training at no charge or substantial discount to help you control losses and improve auto-related economics.
Sign in or register to take advantage of the following valuable offerings.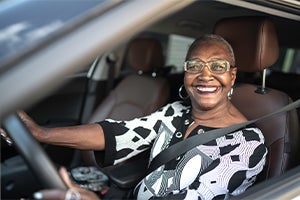 Auto safety
The Hanover Driver Safety Advantage
Offers driver safety training courses addressing the challenges most commonly encountered by fleet programs. Hanover policyholders can sign-in or register to take advantage of this program.
Organizational Fleet Safety
Learn the nine steps to creating a safer fleet with this e-learning course. 
Safe Driving Decisions
Module 1
Scenarios include driving decisions facing substitute drivers and volunteers.
Start now
Module 2
Scenarios include driving decisions facing direct care workers and residential case managers.
Start now
Module 3
Scenarios include driving decisions facing school bus drivers and school administrators.
Start now
Several of Hanover's Risk Solutions Partners offer driver training. Hanover Policyholders can sign in or register to take advantage of their programs.
Client protection
Applicant Screening
Assists any employee involved in screening and hiring employees and volunteers working with vulnerable persons in building a thorough employee screening process that evaluates each candidate's ability to keep clients safe. 
Bullying Prevention
Supports adults working with children in their efforts to prevent bullying by describing bullying and its impacts and consequences and identifying effective methods of responding to and preventing bullying. 
Child Protection Part I: Child Abuse and Neglect
Helps participants learn the basics of child abuse prevention: how to recognize child abuse and neglect and all its forms, identify the potential effects on the children they care for, and understand the scope of this tragedy. 
Child Protection Part II: Prevention and Response Strategies
Aids participants in building a child abuse prevention strategy and helps employees and employers to identify their responsibilities, construct safe environments, and respond to allegations. 
Mandated Reporter Responsibilities
Assists employees and volunteers in recognizing their mandated reporter responsibilities and outlines the penalties and protection for workers who are in contact with those who are abused or neglected, and the stressors they face. 
Preventing Abuse of Elders
Gives participants the tools they need to recognize the signs of elder abuse as well as understand the scope of abuse in elder populations, and help those in charge begin to develop plans to address abuse and neglect when they're discovered.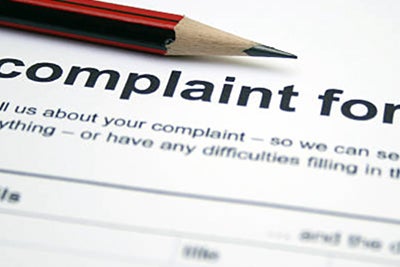 Employment Practices Liability
Course I – The Fundamentals
Learn about the hard and soft costs of EPL claims, the types of discrimination, the statutes that protect against different types of discrimination and the most common types of claims. 
Course II – Policies & Procedures, The Managers Role
This course will help identify key institutional policies and procedures, list different forms of communications to help employees understand and describe talent management strategies. 
Course III – Common Complaints and Prevention Strategies
Learn to identify the most common employment practices that cause employee complaints and understand how to address each of these practices legally and effectively. 
Course IV – Addressing a Complaint
Learn the appropriate steps to follow when a harassment or discrimination complaint is filed and understand how to prevent retaliation claims stemming from the complaint process.