Creating value through service and solutions.
Sign in or register
Access safety products, training and services offered by our Risk Solutions Partners at no charge or a substantial discount.

Hanover Risk Solutions professionals meet the challenges of Hanover policyholders with a comprehensive array of tools to help reduce your business's risks wherever they arise—whether it's in your fleet or your facility, your systems or your staff.
Explore Risk Solutions by industry
Explore Risk Solutions by topic
Our subject matter experts have assembled the resources to address the challenges faced by business owners in most every industry.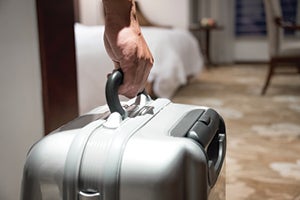 International travel assist
International travel assist
International travel poses special risks for businesses, whether it's staff traveling on business or managing international travel for students. Those risks can be mitigated with careful planning and attention to the insurance considerations involved. Learn about those risks and how to manage them with this Hanover resource.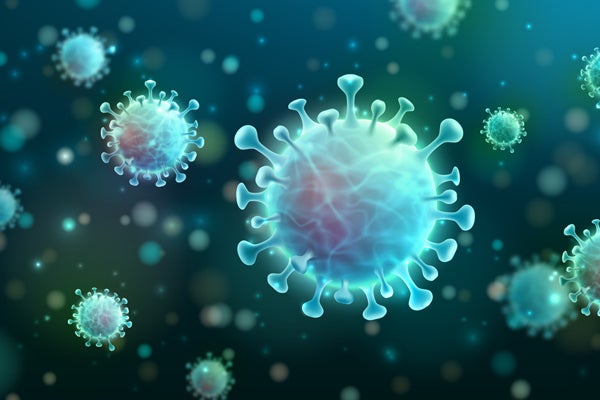 Keeping your workplace safe during the coronavirus pandemic
Keeping your workplace safe during the coronavirus pandemic
Taking measures to train workers and supervisors to keep your workplace as safe as possible from viral infections has never been more important. This course for Hanover policyholders can help with general measures to help prevent virus transmission and strategies specific to COVID-19 as well. Sign in to our Hanover Worker Safety Advantage Program for more information.
Risk Solutions resources
Some solutions, like some businesses, don't fit neatly into the traditional categories. At The Hanover, our Risk Solutions experts understand and have assembled the solutions that will help you mitigate risk—not matter what your business needs.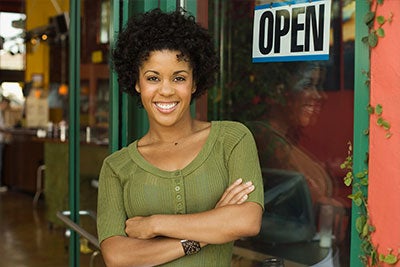 Small business solutions
Small business solutions
Download white papers, technical bulletins and checklists on key topics that affect small businesses like yours.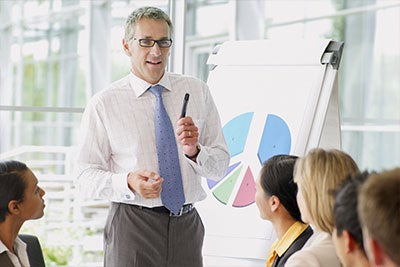 Education and training
Education and training
Discover our collection of programs that help you assess your risk management needs and provide needed education and training.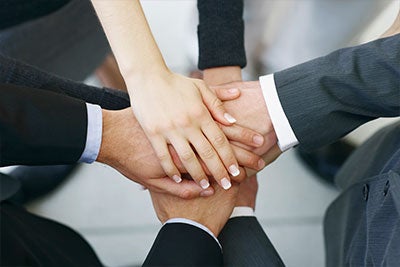 Risk Solutions Partners
Risk Solutions Partners
We've partnered with industry-leading businesses to offer special discount opportunities on safety products and risk management services.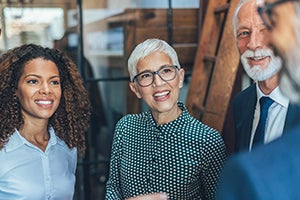 A team of experts
A team of experts
We tailor our risk management approach to each organization and their industry. Our consultants connect with the policyholder to understand the business's specific challenges and offer insight about emerging trends, experience and other factors impacting the policyholder's industry. Here is what you can expect from our experts:
Consultants with 20+ years experience
Educated and certified in fire protection, industrial safety, ergonomics, theft prevention and more
Up to date on cutting edge technologies to reduce risk and enhance risk management efforts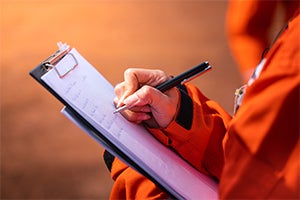 Services overview
Services overview
Our consultants leverage the tools they need to service businesses of all sizes with their challenges in all areas of risk, including:
In addition, we offer online safety programs along with tailored industry specific topics and solutions to ensure your business is prepared and protected.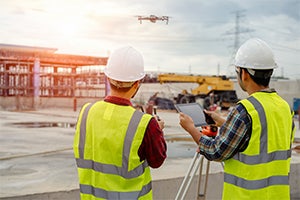 Continuous innovation
Continuous innovation
The Hanover provides technical and specialized tools to help policyholders best manage risk. That means a commitment to being innovative, keeping up with the latest technologies, including:
Wearable sensors that help evaluate ergonomic conditions
Drones to survey property roofs
Cyber services to address this increasing risk
IoT sensors for businesses to detect leaks or freezing conditions
Infrared surveys to help detect electrical problems
Self-assessment tools
BOT 3000 – a tribometer to help measure friction on common slip-and-fall surfaces
Adding value for your business
24/7/365 safety information with an updated website that includes self-service tools addressing a wide variety of risk
One-on-one interaction with solutions to help protect businesses and their finances, people, property, and reputation
Dedicated to investing in the latest technologies to help enable the best outcome for all policyholders
Providing self-assessment tools, seminars, webinars and training programs to benefit both agencies and customers
Report an impairment
When circumstances temporarily sideline your safety measures, let us know. We can help.
 
Data breach preparedness
Data breach and cyber risk continues to evolve and be top of mind for many businesses. The Hanover is committed to staying up to date and providing the resources needed to address these risks.